YIZHAR LANDSCAPES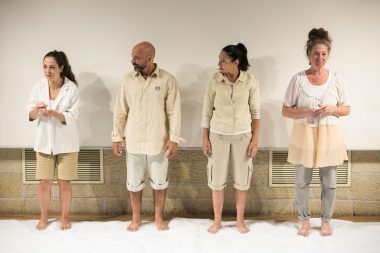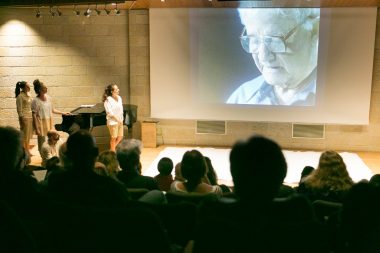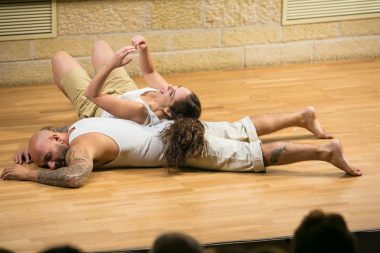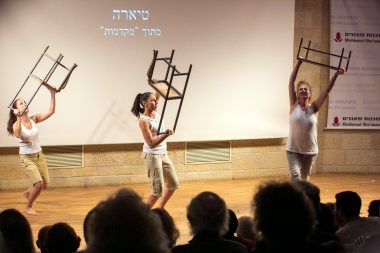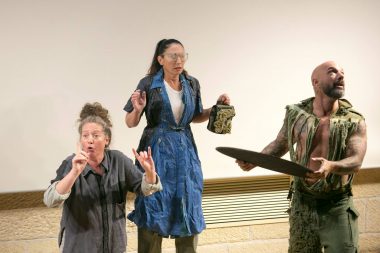 A stage mosaic from the works of S. Yizhar
Created by Ruth Kanner
Performers: Shirly Gal, Adi Meirovitch, Ronen Babluki, Tali Kark
Live music: Ilan Green
Accompanied by rare videos of S. Yizhar reading from his works.

Photos Editing: Anat Even | Photos Editing: Ran Meirovich
A compilation of theatrical works based on S. Yizhar's rich and inspiring writings: Preliminaries, Discovering Elijah and At Sea.
Yizhar writes about the Mediterranean Sea and the Sea of Galilee, about the sandy hills of Tel Aviv and about the sands of the Sinai Desert – the landscapes that surround us – and thus reveals the landscapes of the soul: the first love of a boy and a girl, coping with the expectations of society, longing for the sublime, fears, struggles and hidden desires and questions of identity and existence. These pieces, presented side by side, create a mosaic that illuminates each piece separately, and the contexts that are created between them.