TOGETHERNESS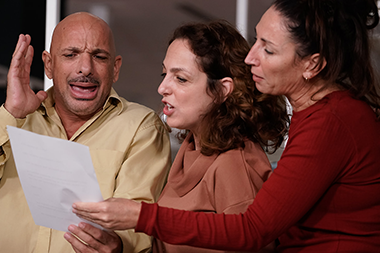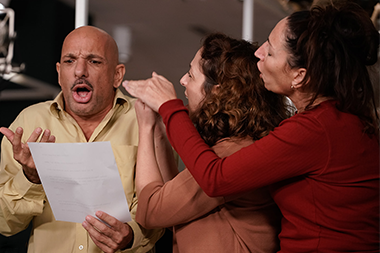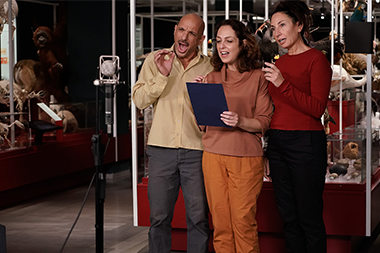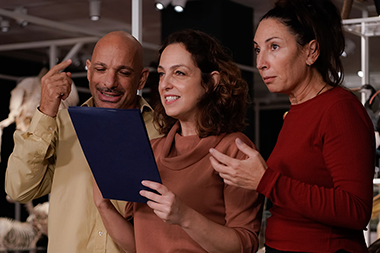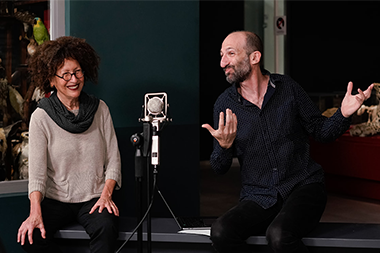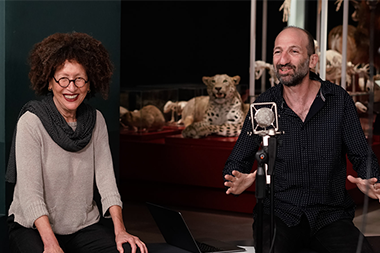 With Dr. Lior Noy and actors of the Ruth Kenner Theatre Group
The tantalizing moment of discovery is common to both theatrical and scientific work. After months and sometimes years of research, a creative lightning strikes – and things become clearer.
Following the article "The Mirror Game" by Dr. Lior Noy, Dr. Erez Dekel and Prof. Uri Alon, the theater group went on an 'on stage research expedition'- to clarify the questions that arose in the work of the researchers -questions dealing with the ability to synchronize collaborative work, ill-defined role of a leader in a colaboration, and the experience of togetherness and its disruption.
Dr. Lior Noy tells about his scientific research, and the actors perform a theatrical reading of the article, with the stage challenge facing them being the performance of free reading, with no outside guidance or leading character – the subject of the study.
In order to perform such a reading the group has been researching the principles of shared speech for many years, striving for moments in which the unknown, the undefined, the coded – opens up surprisingly in an expression of discovery.