BETWEEN CALENDARS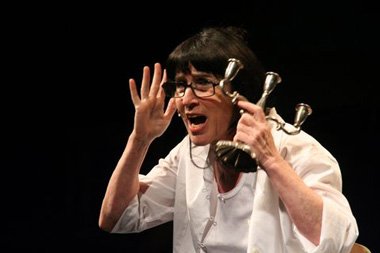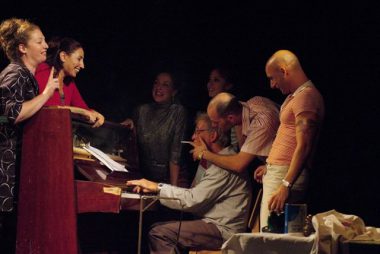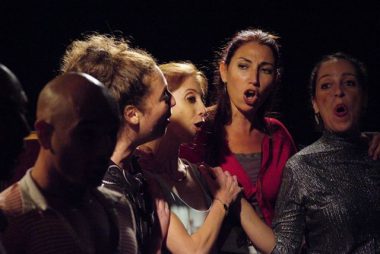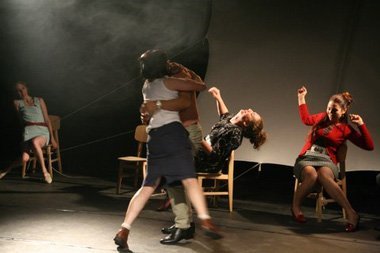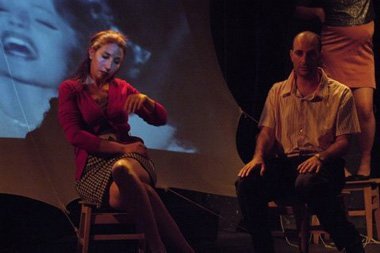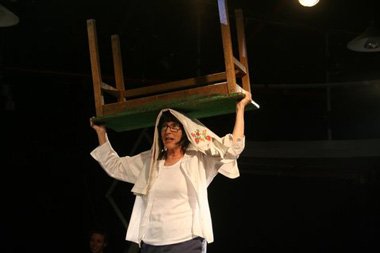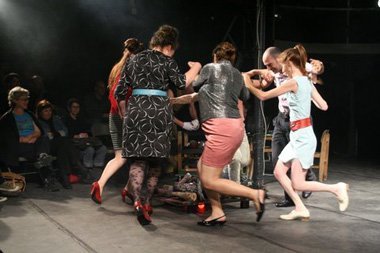 "1948: Between Calendars", by Netiva Ben Yehuda
Naomi Yoeli In collaboration with
Ruth Kanner Theater Group

Adaptation, direction and performance:
Naomi Yoeli
Artistic consultation: Ruth Kanner
Music and piano: Yossi Mar Haim
Video: Lior Lerman, Ayelet Lerman,
Jonathan Shohat
Lighting: Uri Rubinstein
Costumes: Shirly Gal
Actors' chorus: Ronen Babluki, Shirly Gal, Dafna Harcavi,Tali Kark, Adi Meirovitch, Guy Salman
Viola: Ayelet Lerman
Vocal Guidance: Riki Bogatin
Third Eye: Marit Ben IsraelPremiere: November, 2008
Netiva Ben-Yehuda, the young woman fighter thrown into the shaking military events of the beginning of the Israeli War of Independence, and the elderly woman looking back at those events with sober perspective – are both united in deep personal pain.
Netiva's vivid personality and the dilemmas she deals with are reflected in this stage investigation of a community that has since been moving without a solution between the ideological pole of ceremonies celebrating the establishment of the "Dear Motherland", and the ongoing state of collective shell shock.
This multidisciplinary work is based on extensive research of Zionist ceremonies and has been created through dialogue with all partners. Together we have tried to raise a "Séance" of voices connecting us with Netiva's "memory box".
The play was premiered at the " Tmuna" Theater, Tel Aviv and won the Fringe Awards 2009 for "Best performance", "Stage adaptation" and "Best actress" (Naomi Yoeli).